About Us old version
Family owned and operated since 1967, we are a destination, not just a source for art supplies and unique gifts. Tri Dee Arts actively supports the local artist community as well as art education at Skagit Valley schools and local charities involved in artistic endeavors. Our commitment comes from a strong passion to keep creativity, imagination and whimsy a part of the unique way in which we do business.
 The people of Tri Dee Arts!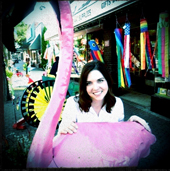 Meet Summer:
If you have been in Tri Dee with in the last 15 years you have probably seen Summer, she has literally grown up here! She started here in 1997 as a part time cashier and gradually worked into a buyer and manager. 2011 marked big changes for the store and Summer, as she and her husband Travis bought the store from the Original Owners Jerry & Sharon Dennis. Tri Dee Arts is a family run business through and through, so on any given day you may see daughter Zoey bouncing around on the space hopper or Travis fixing something, and with a building this old there is always something that needs fixing! Tri Dee has been an institution in Downtown Mount Vernon since 1984 and as a kid Summer use to beg to come to the "Fun" store, she hopes to keep that spirit alive and thriving with the new generation. If you haven' t been in recently, come in, say hello and check out all of the new awesome changes, you won't be disappointed!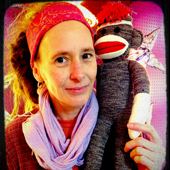 Meet Liz:
If she is not climbing in and out of the windows at Tri Dee, you may catch a glimpse of the illusive Liz rearranging displays. She has lived in the midwest, Virginia, NYC, Montana, San Francisco, Oakland, traveled through Europe and Asia, but home is the Skagit valley and Camano Island. Elizabeth Haba studied sculpture at Virginia Commonwealth University, earned her BFA at the School of Visual Arts (NYC), and studied Interior Design and Architecture at UC Berkeley. When she is not at Tri Dee, she is working as an accomplished painter, theatrical set and costume designer, and purveyor of political wisdom. She and her husband, Aaron, live on Camano Island with their dog Angel.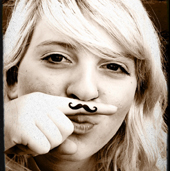 The Savanna:
A rare breed, one of a kind many would say. This mystical creature was hatched in Jacksonville, Florida but raised in the Skagit County region. She is often seen prowling the streets of downtown Mount Vernon, or increasing her education in her natural habitats of Mount Vernon high school and Skagit Valley College. She is currently working towards a transfer degree in visual arts, and will be graduating from Mount Vernon High School in 2014 with a significant amount of college credits. The Savanna scored an awesome job at Tri Dee in March of 2012 and has been thrilled to be a part of the best store in downtown Mount Vernon!